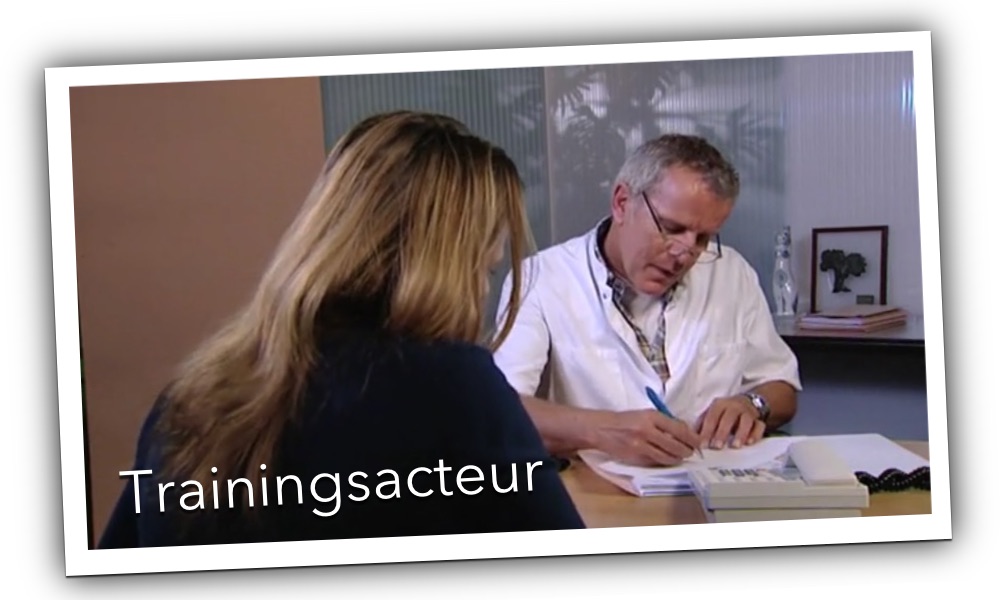 Tom is an experienced training actorr. Since 1993 he applied his acting skills into a huge variety of companies and institutions. Communication-, management-, aggression modulation-, psycho/trauma-, progress- and assessment trainings as well as acting for disaster training.
He has worked for banks, insurance companies, the City of Amsterdam, debt relief institutions, intra- and extramural health care, psychiatry, the Institute for Psychotrauma, supermarkets and DIY stores. See his resume for extended info.

As a personal coach he can be booked for voice, posture and respiratory coaching. Both for individual coaching and for group coaching (up to eight people).
See Tom's resume for more information and diversity of training.

"In my work as a training actor, it is my expertise to provide conversation techniques and tools which can be applied instantly in work or private situations."

Consultation rates upon request.